Suspect In Custody After Shooting At California High School, 1 Injured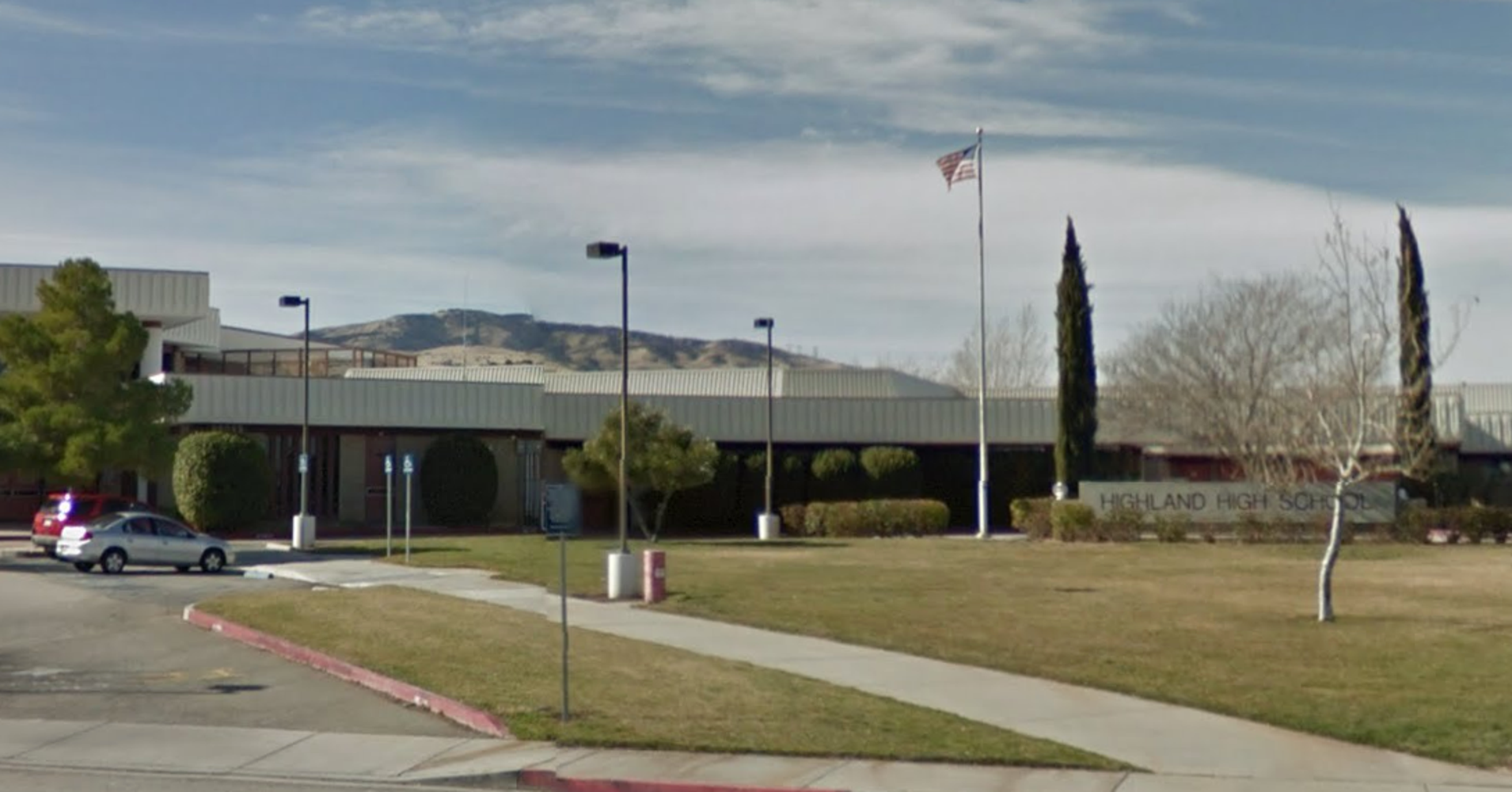 A teen suspect is in custody after police responded to reports of shots fired at a high school in Palmdale, California. One person has been injured, according to multiple reports.
Numerous 911 calls came in Friday morning about an incident at Highland High School. The school was placed on lockdown while police responded, a spokesman for the Palmdale Sheriff's Station told HuffPost. The Bureau of Alcohol, Firearms, Tobacco and Explosives also responded to the scene. 
The school has approximately 3,000 students. The injured victim is a 17-year-old male who was shot in the arm, ABC 7 reported. He is in stable condition, the Los Angeles County Sheriff's office said. 
A firearm was recovered and the detained suspect is a 14-year-old male, authorities said.
Meanwhile, an elementary school just seven miles away from Highland also had a police presence after reports of gunshots being heard. Authorities later gave an all-clear for Manzanita Elementary School.
This has been updated throughout.