'Love & Hip Hop' Star Puts Music Producer In His Place After He Says Afros Aren't Elegant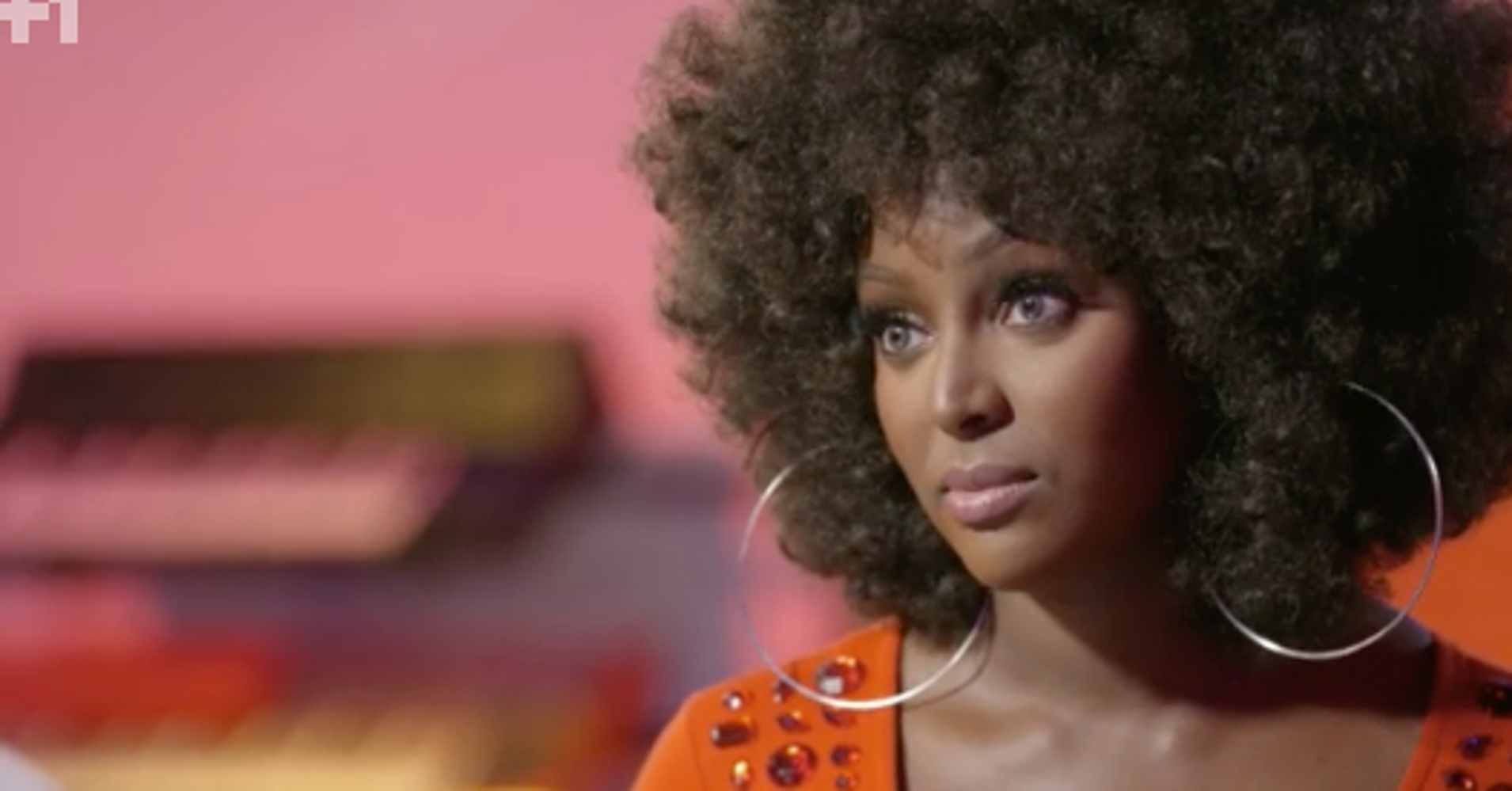 "Love & Hip Hop: Miami" star Amara La Negra isn't going to let anyone in the music industry tell her who she is or how she should look. 
The Dominican-American singer clapped back at music producer Elijah "Young Hollywood" Sarraga during a meeting at his North Miami studio to discuss collaborating, which was shown in the first episode of the VH1 series on Monday. 
At the start of their conversation, Sarraga tells the Afro-Latina singer that he needs her to "look a certain way." When Amara asks what that would be, he says she should look "a little bit more Beyoncé, a little less Macy Gray."
"You have to be more sensual," says Sarraga, who is Latino himself. "You could see Beyoncé just like this soul sista, the same way you could see her come in a beautiful gown, elegant, breathtaking."
"So I can't be elegant if I have a 'fro? Is that what you're saying?" Amara quickly asks, to which Sarraga responds, "Yes, I guess."
Not all Latinas look like J.Lo or Sofía Vergara or Shakira, so where are the women that look like myself?
Amara La Negra
Continuing to demean the singer's identity, Sarraga questions what it means to be Afro-Latina ― "Are you African? Or is that just because you have an Afro?" ― and suggests she is "a little intense about this whole African thing." At one point, the music producer says the industry is ultimately looking for "cookie-cutter poster" children.
In response, Amara reminds him that all Latinos don't look the same. In fact, it's an ethnicity with a rich racial diversity.
"Not all Latinas look like J.Lo or Sofía Vergara or Shakira, so where are the women that look like myself?" she asks.
The altercation only escalates from there, ending with Amara walking out of the studio.
In the later confessional, Amara says she is "extremely proud of my brown skin. I'm proud of my color, of the way my hair curls. I'm proud of who I am, and nobody's gonna take that away from me."
Sarraga and Amara also react to their original conversation in a bonus video on VH1.com, in which he isn't apologetic about what he said and she urges her listeners to never heed producers who tell them to change in order to be successful.
Amara has already signed a multi-album deal with Fast Life Entertainment Worldwide and BMG, Billboard reported on Tuesday.
"I'm still in shock!" Amara told Billboard in a statement. "At times, I am caught pinching myself because there is a part of me that still is in awe of being signed to a franchise that will heighten my success. … I am humbly honored to have a team that continues to believe in me."