Jennifer Garner Has Mom Problems In Hilarious Rap Video On 'Ellen'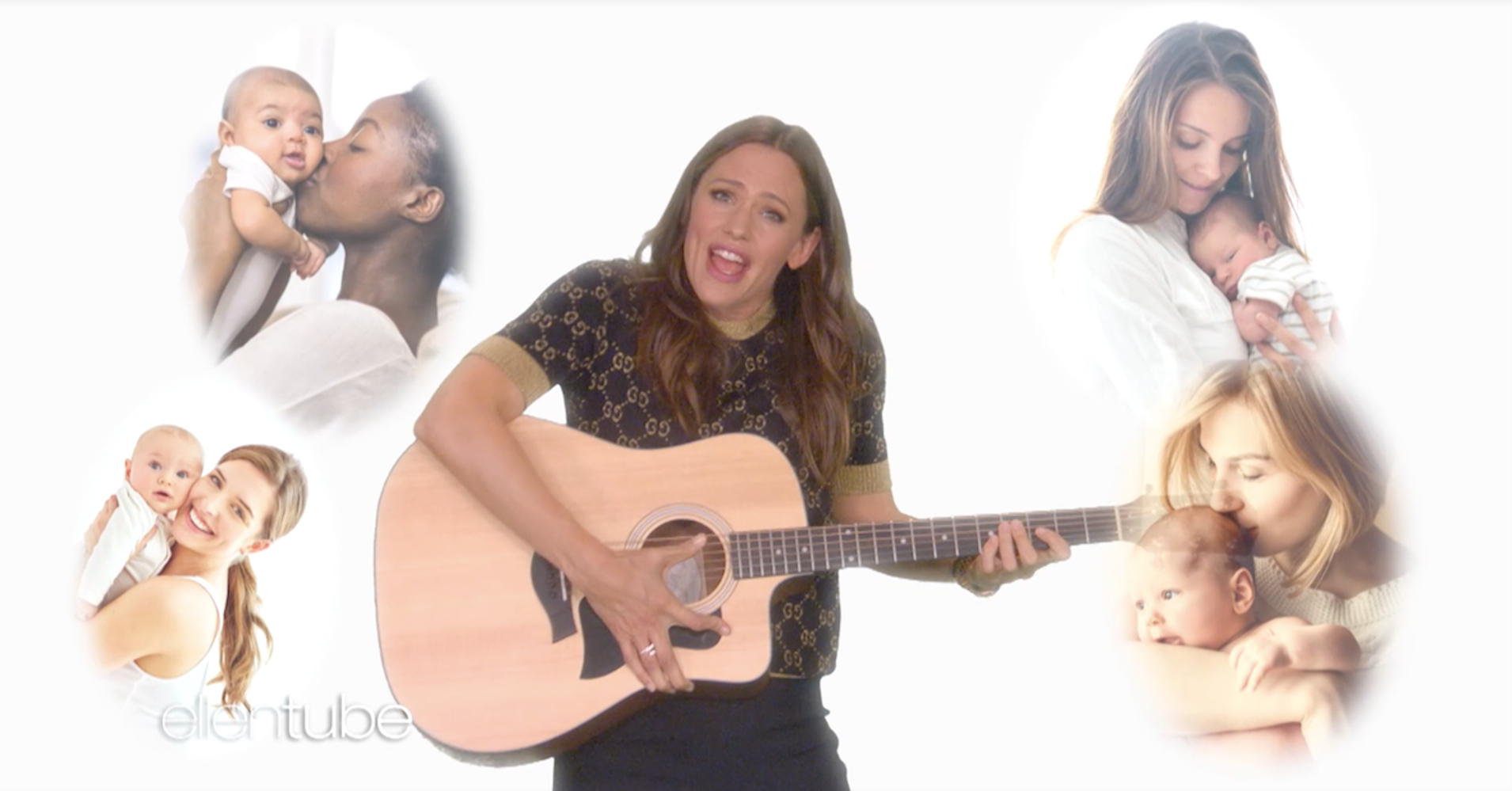 File this under something we never knew we needed: A music video about motherhood starring Jennifer Garner.
The "Love, Simon" actress, tapped to co-host the Mother's Day episode of "The Ellen DeGeneres Show" on Thursday, delivered and then some. As a mother of three, Garner is a font of parenting advice, so why not put it in song? 
In a short clip played on the show, Garner strums a guitar while lip-syncing about the glory of motherhood. Then, mid-music video, the song quickly switches genres, and Garner picks up the mic to rap about the less-than-flattering parts of delivering a baby. 
"Imagine squeezing something out the size of a watermelon," she says. "How much pain is that? There'll be a lot of swelling."
"Whether you go for a doctor or a doula it will take weeks to heal your hoohaa."
Garner, who co-parents children Violet, 12, Seraphina, 9, and Samuel, 6, with ex-husband Ben Affleck, also told the story of when she first learned she was pregnant.
The "Alias" alum revealed she immediately knew that she was expecting and took a test, but the result was "so faint" that she consulted a doctor, who told her she was absolutely not pregnant. Turns out, her maternal instinct was right.
"I was like, 'Yeah, I am. I'm telling you I am,'" she recalled. "So Violet's 12, and I don't use that doctor anymore, but I have her, so I won!"
Garner ended the segment with words of wisdom for any parent with a baby on the way. 
"You will get your bodies back. You will get your lives back. You can still travel. You can still have fun," she told the audience. "You can still go back to work or not. You can breastfeed or not. You will be best friends with your kid and then someday you're gonna realize you're actually angry with them and that's OK. You're gonna be great because it's your experience and it's your baby and it's your body and it's gonna happen the way you want it to and you're starting your families. It's gonna be beautiful."