Hawaii Employee Who Triggered False Missile Alert Won't Cooperate With Investigations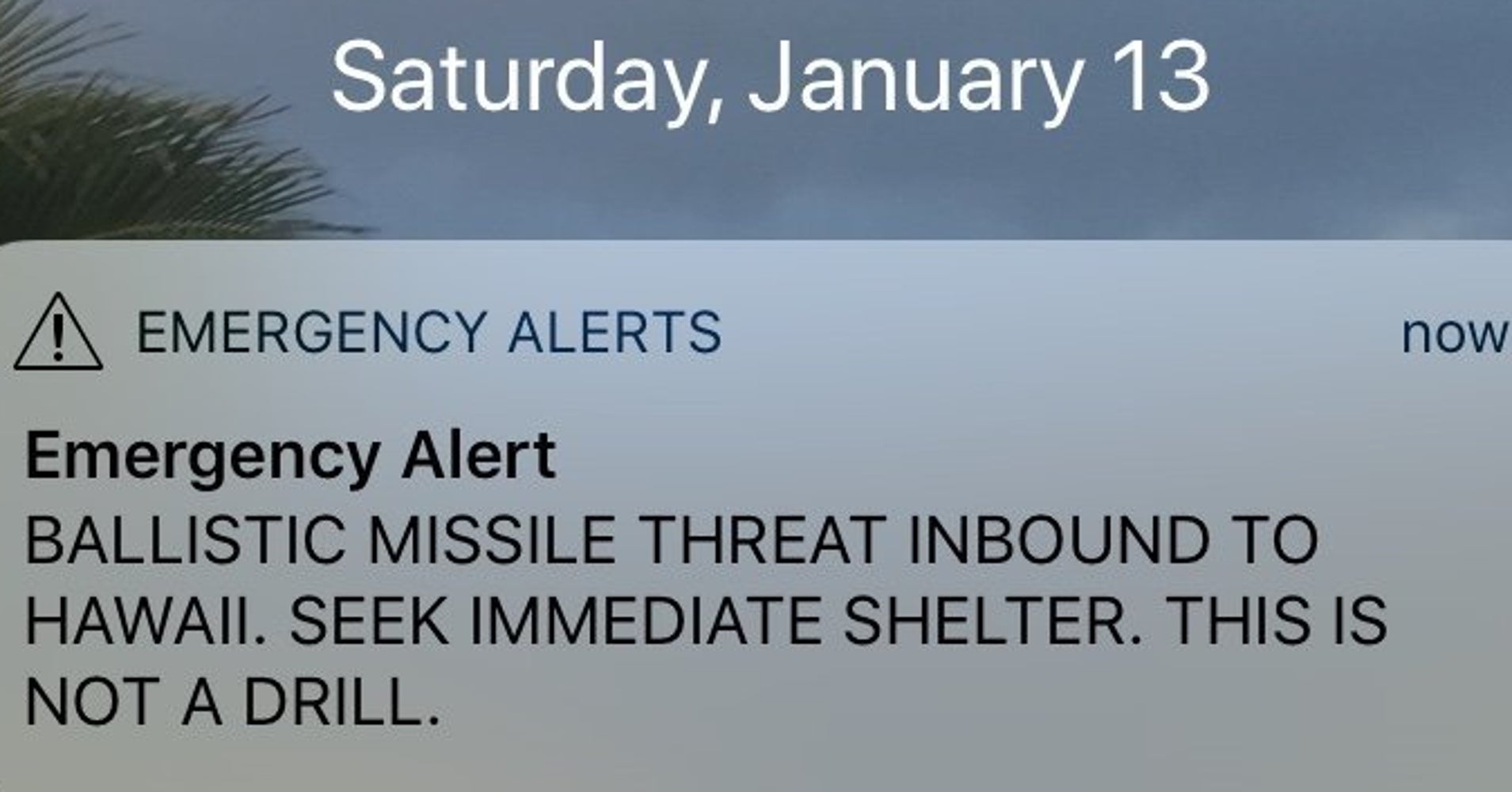 HONOLULU ― The state employee who accidentally broadcast a false missile alert across Hawaii won't cooperate with federal or local investigations, according to the Federal Communications Commission and a state emergency official.
The employee's refusal to cooperate with federal officials is the latest drama to unfold in the aftermath of the false alarm.
During a Senate Commerce Committee hearing, Lisa Fowlkes of the FCC told lawmakers that the Hawaii employee at the center of the missile alert controversy has refused to cooperate with an ongoing FCC investigation.
The employee is also not cooperating with the state's investigation, Lt. Col. Charles Anthony, a spokesman for Hawaii's Emergency Management Agency (HI-EMA), told HuffPost.
On Jan. 13, an employee of HI-EMA pushed the wrong button during a routine drill and triggered a statewide missile alert, causing panic and confusion across the state. 
Fowlkes, who is chief of the FCC's public safety and homeland security bureau, said that while the FCC is "pleased with the level of cooperation" from HI-EMA's leadership, they are disappointed with the employee who made the massive mistake.
"We are disappointed … that one key employee, the person who transmitted the false alert, is refusing to cooperate with our investigation," Fowlkes said. "We hope that person will reconsider."
Anthony told HuffPost that the employee initially provided local investigators with a statement about the mistake he made during the drill, but refused to respond to any follow-up questions or provide any further information to officials. 
"He just said that he had nothing further to add to the statement he already gave. He is not willing to answer questions beyond that," Anthony said.
The employee is still employed by the state emergency agency but Anthony described his status as "undetermined leave."
"We have tried to contact him and he has not always been willing to follow up," Anthony said of the employee. "We hope that he would cooperate with all of the investigations."
During the FCC hearing, Fowlkes reiterated Hawaii Gov. David Ige's explanation that the false missile alert was triggered by "simple human error," but added that the state was also at fault for failing to have safeguards in place to prevent such a mistake.
While state officials alerted the public of the false alarm on social media and by reaching out to news stations, it took HI-EMA nearly 40 minutes to broadcast a statewide correction alert.
It was later revealed that the governor knew of the false alarm two minutes after it was triggered, but it took him 15 minutes to correct the mistake on Twitter because he didn't know his own Twitter password.
"I have to confess that I don't know my Twitter account log-ons and the passwords, so certainly that's one of the changes that I've made," Ige admitted on Tuesday. "I've been putting that on my phone so that we can access the social media directly."
HI-EMA also sparked a round of confusion when officials distributed to media organizations different versions of an illustration that officials said depicted the agency's alert system. Emergency officials later told HuffPost that both versions were created by two different employees without the other's knowledge.
Fowlkes on Thursday called Hawaii's missile alert mistake "absolutely unacceptable" and said the extended time it took to send a follow-up alert "compounded the problem."
"Looking beyond the immediate consequences of the mistake, which are serious in and of themselves, this cry of wolf damaged the credibility of emergency alert messaging, which can be dangerous when a real emergency occurs," said Fowlkes.
Both the FCC and Hawaii are conducting separate investigations into the mistake, while HI-EMA has temporarily stopped all testing of its emergency alert system.
Ige assigned National Guard Brig. Gen. Kenneth Hara to conduct a full review of the accident. Hara is tasked with providing the state with a plan to improve its emergency preparedness and nuclear missile response.
It is unclear if the state employee will face consequences for refusing to cooperate with the FCC. However, Anthony said it could lead to some form of action. 
"If he refused to cooperate with an investigation, it can be a contributing factor to adverse actions," Anthony told HuffPost.
The FCC did not respond to HuffPost's request for comment.
This story was updated with comments from Lt. Col. Charles Anthony.
CORRECTION: After the story was published, Anthony clarified his remarks to HuffPost and said that the employee did not provide FCC with a statement regarding the accident, as he previously suggested.