Explosion At FedEx Facility Outside San Antonio May Be Linked To Austin Bombings, FBI Says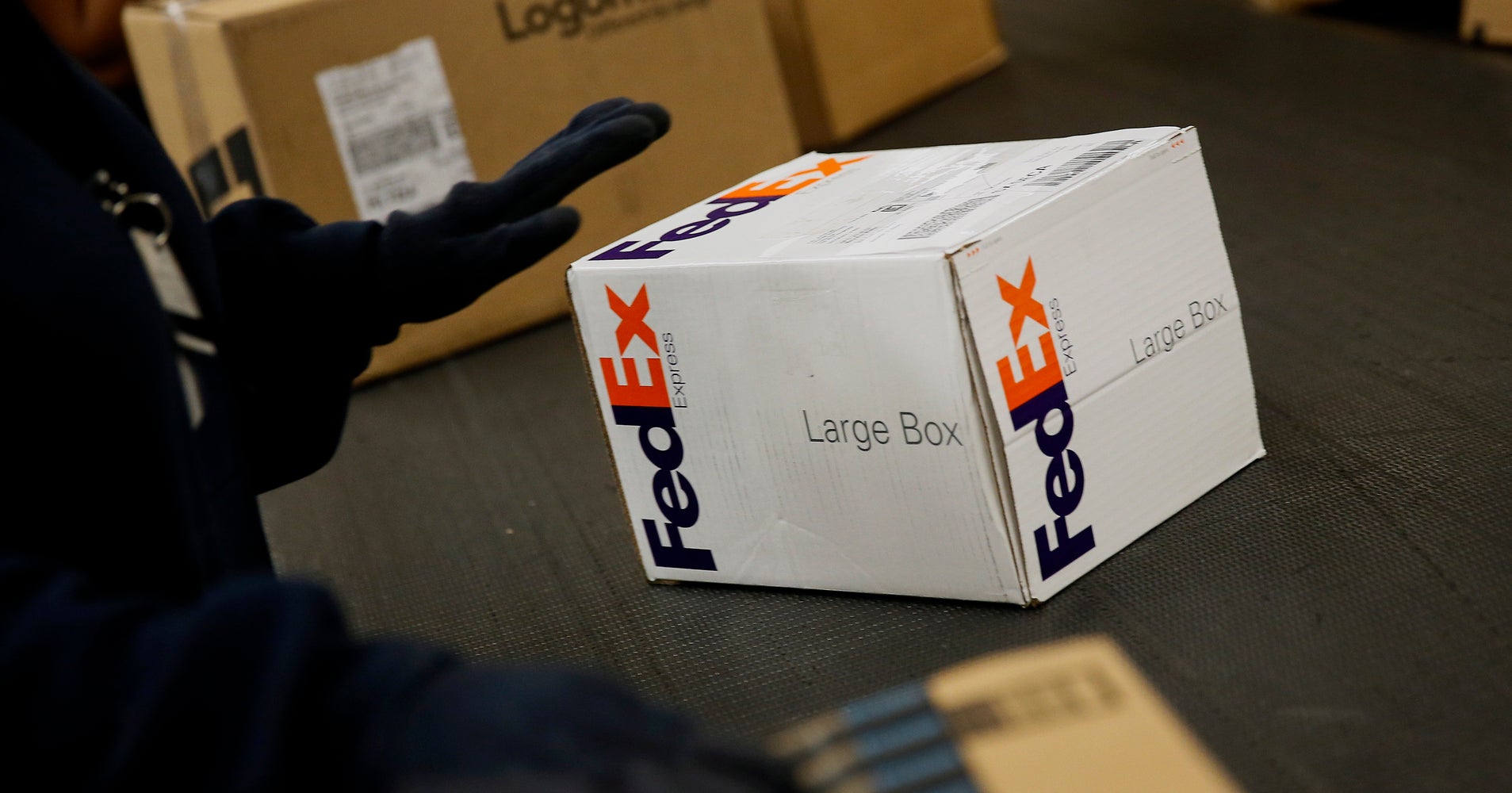 A package exploded at a FedEx sorting facility in Schertz, Texas, around 12:30 a.m. Tuesday morning as it was moving along a conveyor belt, the city's police chief confirmed.
The FBI told The Associated Press and CBS News that it believes the detonation at the facility outside San Antonio is likely connected to the string of bombings that have rocked Austin in the past month. 
"We suspect it is related to our investigation," FBI San Antonio spokeswoman Michelle Lee told CNN.
The package wasn't destined for the Schertz area, Schertz Police Chief Michael Hansen said during a news conference Tuesday. He added that one person standing nearby to the explosion later complained of ringing in the ears but was treated on site and then released.
Hansen refused to comment on any possible link to the Austin bombings and refrained from releasing any information pertaining to the package's ultimate destination.
"We are working closely with law enforcement in their investigation," said a FedEx spokesperson, who confirmed that one of its staff members had suffered a minor injury. 
Tuesday's incident comes on the heels of four other package explosions across Austin in recent weeks ― most recently on Sunday night ― which have left two people dead and four others injured. 
"We are clearly dealing with what we expect to be a serial bomber at this point," Austin Police Chief Brian Manley said Monday. "We have seen similarities in the devices that exploded here last night and the other three devices."
Authorities are offering a $115,000 award to anyone with information that could help in the arrest and conviction of the person or people responsible.
President Donald Trump called the spate of bombings "terrible" on Tuesday, referring to whomever is responsible as "obviously a very, very sick individual ― or maybe individuals."
Austin Police Department said it responded to 420 calls about suspicious packages between Monday and Tuesday mornings, bringing the total number of calls since last Monday to 1,257.
CORRECTION: An earlier version of this article cited reports of an injured employee to a Twitter account erroneously identified as that of the San Antonio Fire Department; the department does not maintain that account. A FedEx spokesperson has separately confirmed the report.