Dear Shonda, We Need To Talk.
As "Grey's Anatomy" returns from winter hiatus for its 14th season, I'm asking myself questions about its latest Hijabi character. Queen Shonda, please allow me to introduce myself.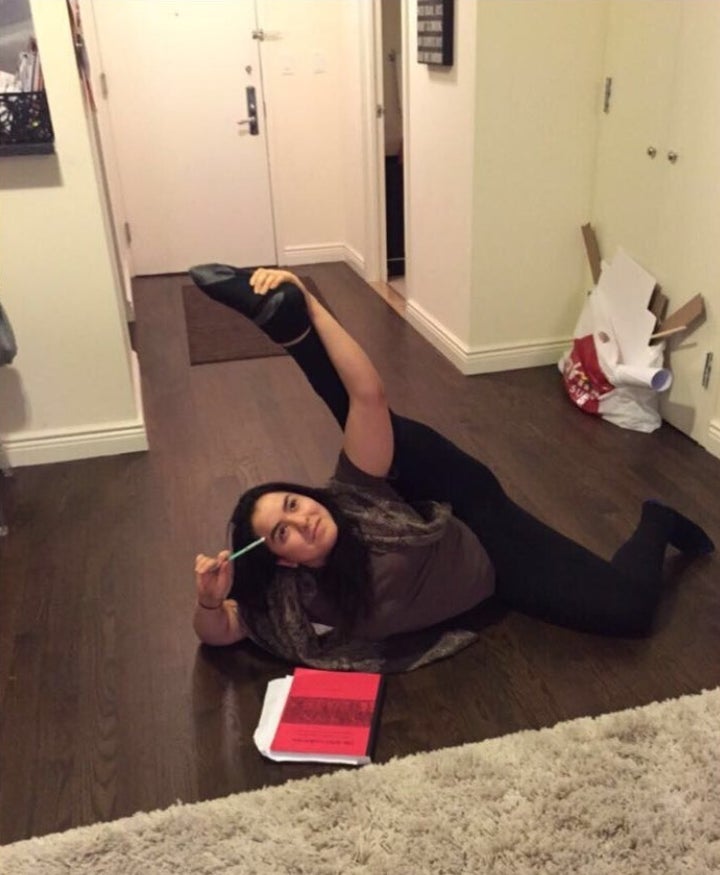 I'm a fellow "dark and twisty" sister writing to you in a time of need. What's my story? I'm an Egyptian-American-Muslim who was born and raised in the USA. My parents immigrated in the early 80s from Cairo, Egypt to the sunny suburbs of Miami, Florida. I was 5 years old when 9/11 occurred. At a time where Olivia Pope and her gladiators didn't yet exist, the curly haired kindergartner at Gulliver South Miami Gymnastics school became my very own "gladiator in a suit" ―  well, it was more of a shiny black gymnastics leotard, but still.
We're the same, you and I. Growing up, I had never seen someone on television who looked like me on the outside or the inside. I woke up every morning and sat crisscrossed on my living room floor, eating Eggo waffles and watching the screen. But I never found my reflection.
In this post-9/11 world, Muslims were represented on-screen as either ignorant people in need of Western guidance, or terrorists seeking to destroy the world. So, I had to form my very own gladiator advance team.
I was willing to do whatever it took to prove to my teachers and classmates in Miami that this stereotyped part of the world wasn't so dark and twisty after all. You know better than anyone that gladiators don't just give up so whether it was teaching the girls how to belly dance in the school bathroom, dressing up as Cleopatra on Halloween year after year, or abstaining from food ― not for a smaller booty, but for Ramadan.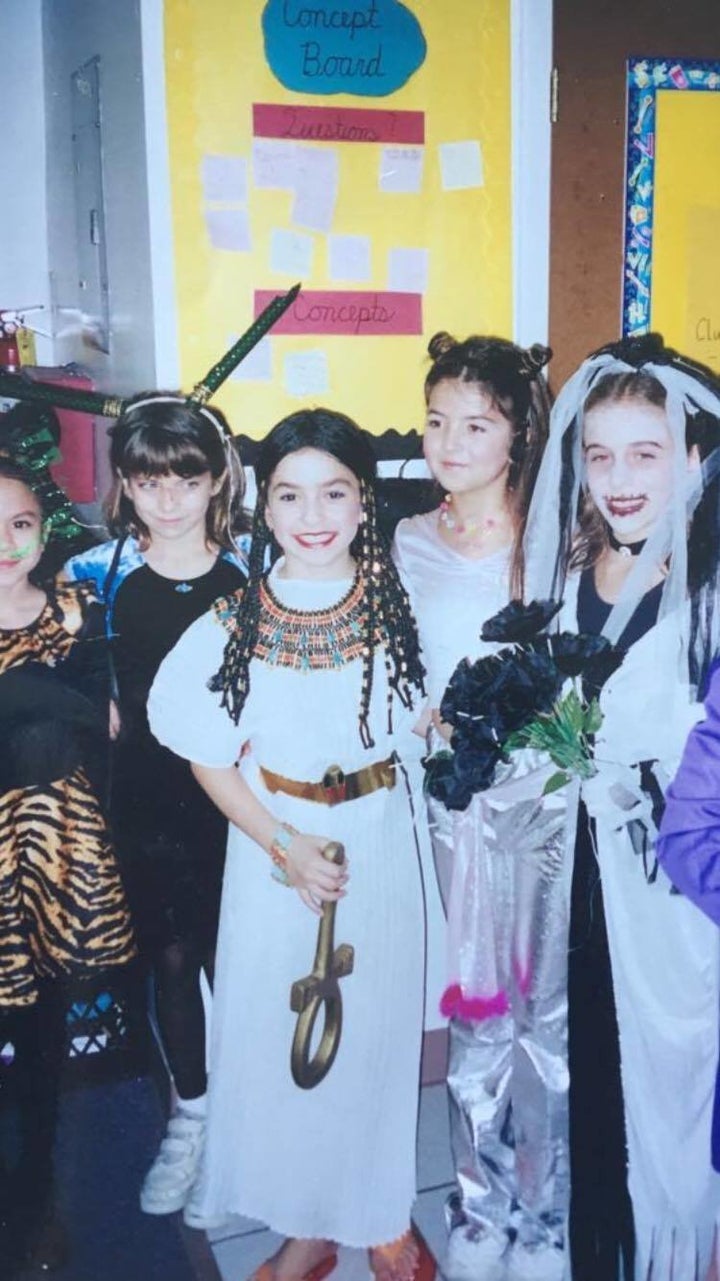 No one really understood the complexity of being American, Arab, Muslim, and ― wait for it ― female. There was no nuance to me at school and definitely not on the screen.
Could I blame my classmates? Of course not. This was the image that was imprinted in their minds from every news outlet and almost every movie they watched. So when the opportunity came to be Princess Jasmine at the end-of-year gymnastics show, it was a dream come true. Although my gladiator efforts of bellydancing in the bathroom got me early suspension from school ―according to Gulliver Gymnastics, belly dancing in the bathroom is apparently a fire hazard ― it did convince the administration to rethink the entire show's theme and change it to "Aladdin." I would be Jasmine, the Princess of Agrabah, the fictional place loosely based on Arab, South Asian and Middle Eastern culture.
As you said in your recent TV Hall of Fame speech, "You cannot be what you cannot see." In this world, where Arabs and Muslims were only portrayed as terrorists and suicide bombers, Jasmine was all I could hold onto. As the lights of the auditorium glistened above me, I turned around and danced toward the audience to "Arabian Nights." I had my own solo to the opening lyrics, "Oh, I come from a land from a faraway place where it's flat and immense and the heat is intense, it's barbaric, but hey, it's home."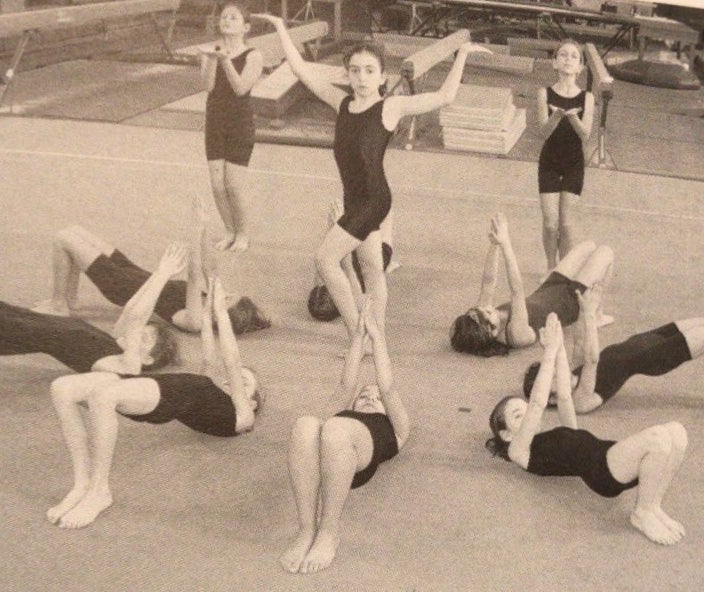 Although "Aladdin" represents the popular imagination of the Middle East ― filled with "street rats" and sandy deserts ― I knew that in this post-9/11 world this film might have never been created at all. I danced with no complaints. It was all I had to work with.
Then, Shonda, you came along and brought with you an array of characters that were well-defined and well-drawn. You were that sprinkle of "bright and shiny" that we all needed. You understood the danger of the single story and you liberated entire groups of people who had been chained by it for so long.
With "Scandal," you gave the world the fearless Olivia Pope, played by Kerry Washington ― the first black female lead in a network drama in nearly 40 years. Time and time again you showed us that Olivia Pope is not a fantasy: She is reality. Black women today are powerful and successful women who continue to have an everlasting influence on American culture.
A year later, you gave us Viola Davis's character, Annalise Keating, in "How to Get Away With Murder." With this show, you moved the needle not only for African Americans but the LGBT community as well.
You fought hard for the LGBT community and created groundbreaking shows with gay or bisexual leads. People freaked out when you revealed in "Grey's Anatomy" that Dr. Callie Torres was bisexual, but you made it your mission to fight them.
"Same sex marriage is the civil rights fight of our era," you wrote. "Back when being a person of color was the civil rights fight, people like Norman Lear put black people on TV and helped change some minds."
Years later you created Scandal's beloved Cyrus Beene, a white, Republican, gay chief of staff. Today, there are so many shows with female leads, African Americans and LGBTQ characters, but you were  Moses, leading the imprisoned bystanders in the back of the scenes to the center of our screens.
From my childhood eating Eggo waffles while watching TV every morning to my young adulthood hosting weekly TGIT gatherings, I continued hoping that one day I would see myself on screen. There's a reason why I never gave up on you. It's because you know what it feels like to not be invited to the campfire and given the opportunity to share our stories.
But now ISIS and Donald Trump have hijacked our narrative, becoming the sole writers of our stories.
"The lack of inclusion on television is limiting the imaginations of our country," you said so eloquently in your TV Hall of Fame speech. "People don't know or have any knowledge of other people and they don't see them, and they may have never seen them… So is it any surprise that we're afraid of one another?"
How is it that in 2015, 30 percent of GOP voters and 19 percent of Democratic voters said they were in favor of bombing Jasmine and Aladdin's Agrabah, not knowing it was a fictional place? 
It took thirteen seasons of "Grey's Anatomy" to cast a Hijabi-wearing Muslim doctor as an extra walking in the halls of Grey Sloan Memorial. You placed it as a symbol. A subtle reminder of reality of the world we live in.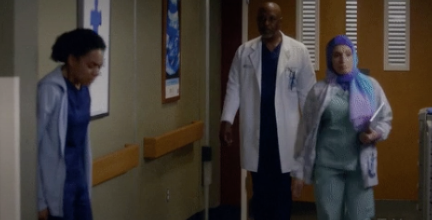 In this current 14th season you recently introduced a new set of interns to the show, one of whom, Dahlia, is veiled. Why she is wearing a veil? Is it because her father forced her? Will you regurgitate the singular stereotype of the oppressed Muslim woman who needs to be saved? Or is she wearing it on her own terms? Is the veil only one aspect of her complicated and flawed identity which we will finally explore as an audience?
I personally don't wear the veil but my aunt does. She has two PhDs, and is a practicing doctor. She doesn't need to be saved ― she's saving people every day. It's laughable to think the veil defines her. If you do not explore this symbol that you've put on the screen, Shonda, then what you're doing is tokenizing her.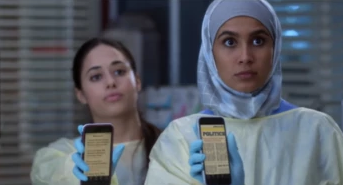 In one of your early interviews about "Grey's Anatomy," you said you spent a lot of time thinking about who your characters are by asking yourself, "What's in their lockers?" You discuss how you knew what was in every single intern's locker. So here I am Shonda, standing beside the billion accomplished Arabs and Muslims in this world asking you, what's in this veiled girl's locker?
Here I am, Shonda, following your advice. I'm not "staring at the sky" or starting sentences with "I want to be" or "I wish." I'm "ditching the dream and being a do-er." I'm not going to sit and hashtag #MuslimsLivesMatter or pray every time news of a shooting breaks, "Please don't let it be a Muslim." I shouldn't be made to feel like the deranged terrorist's face splashed across the news is an extension of myself.
I always thought I wanted to work in news growing up because I felt it was my duty to continue being a "gladiator" in this dark world. I even came to NYU intending to study political science and journalism, but after a few semesters, I ditched that dream and realized what I should really be doing. I created my own concentration and called it storytelling. I want to be a "do-er," like you preach. I want to be a member of your "dark and twisty" writing rooms. I want to represent me.
It is my dream to join your gladiator advance team so that today's young children who are sitting in their living room eating Eggos, listening to Donald Trump threatening to ban Muslims from this country, know that every Thursday night they can see switch on the TV and see themselves. And for all the other viewers to see a friend.
I can only say this to you because taking a scalpel and cutting skin-deep into the souls of the misunderstood is the crux of who you are. You're the queen of television and now that you've officially opened the doors of Shondaland to Muslim characters, I believe that you will provide a space for us to exist fully.
Your gladiator advance team has the power to save the world because Shondaland is the golden thread that can bind us all.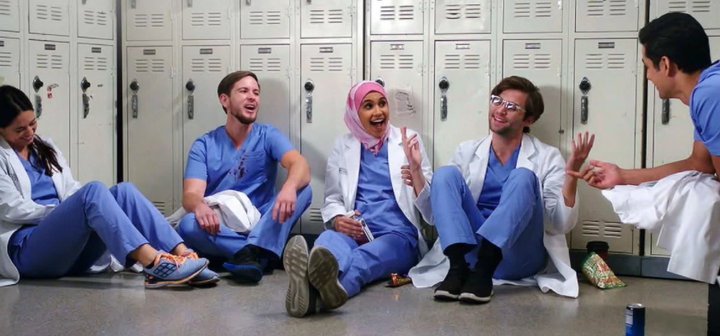 Much love from your dark and twisty Muslim sister,