Congressional Candidate Recounts Childhood Abuse In Powerful Campaign Ad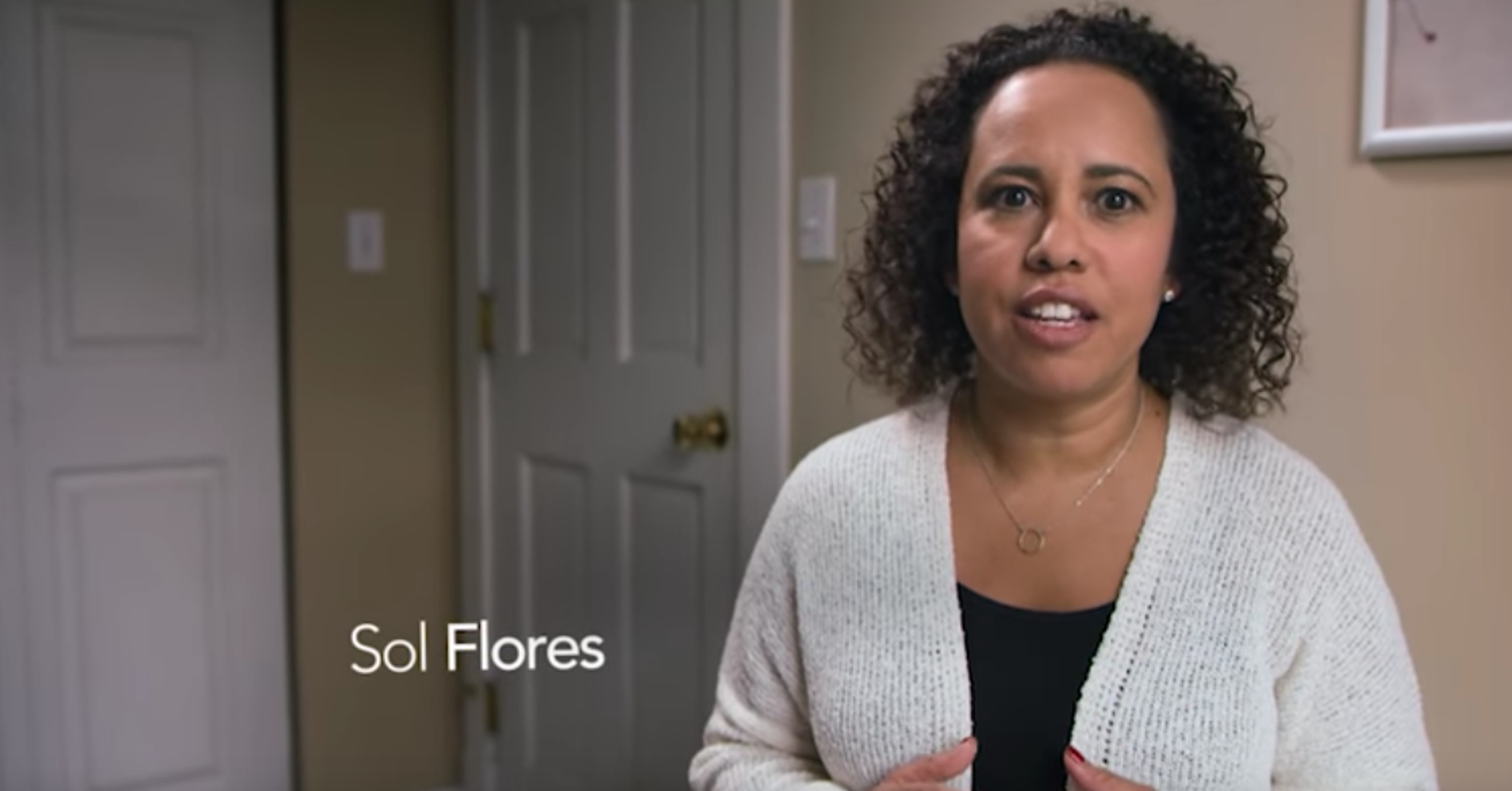 In a deeply personal new ad, Democrat Sol Flores talks about how the sexual abuse she endured as a child has helped inspire her to run for a U.S. House seat in Illinois.
The ad starts with an 11-year-old girl building a big wooden chest in an art class. Flores then reveals that there was a secret reason she was doing that project. 
"I didn't tell anyone that a man living with us would come into my bedroom when I was asleep and lift my nightgown. Well, I filled that chest with the heaviest things I could find, and I put it against that door, to wake me up so I could fight him off," Flores says in the 30-second spot. (Watch the ad above.)
Flores is running for an open seat in Chicago, to replace Rep. Luis Gutierrez (D). In the March 20 primary, she's up against Jesus "Chuy" Garcia, who has racked up major endorsements from progressives ― including from Gutierrez himself ― and is considered the frontrunner. 
The Flores campaign plans to air her ad on the night of the Oscars ― March 4 ― when celebrities will be calling attention to sexual harassment. Flores has the backing of Emily's List, the pro-choice Democratic organization, and she is the founder of La Casa Norte, a nonprofit helping families and young people who are homeless.
Flores also has a longer online version of her ad, in which she talks more about her background and experiences. She said when her abuser would push on her door, the sound of it against the heavy chest would wake her up, allowing her to scream at him to go away. 
She returned to her childhood bedroom to shoot the ad. 
″[O]ne of the things I am trying to get through to voters is not just the issues I care about but the type of person I am," she told Variety in an interview. "I thought it was important that I had a very traumatic childhood experience, but that I am more than the trauma, more than a victim, and that I have survived and thrived."