Black Hockey Player Taunted With Racist Chant In Chicago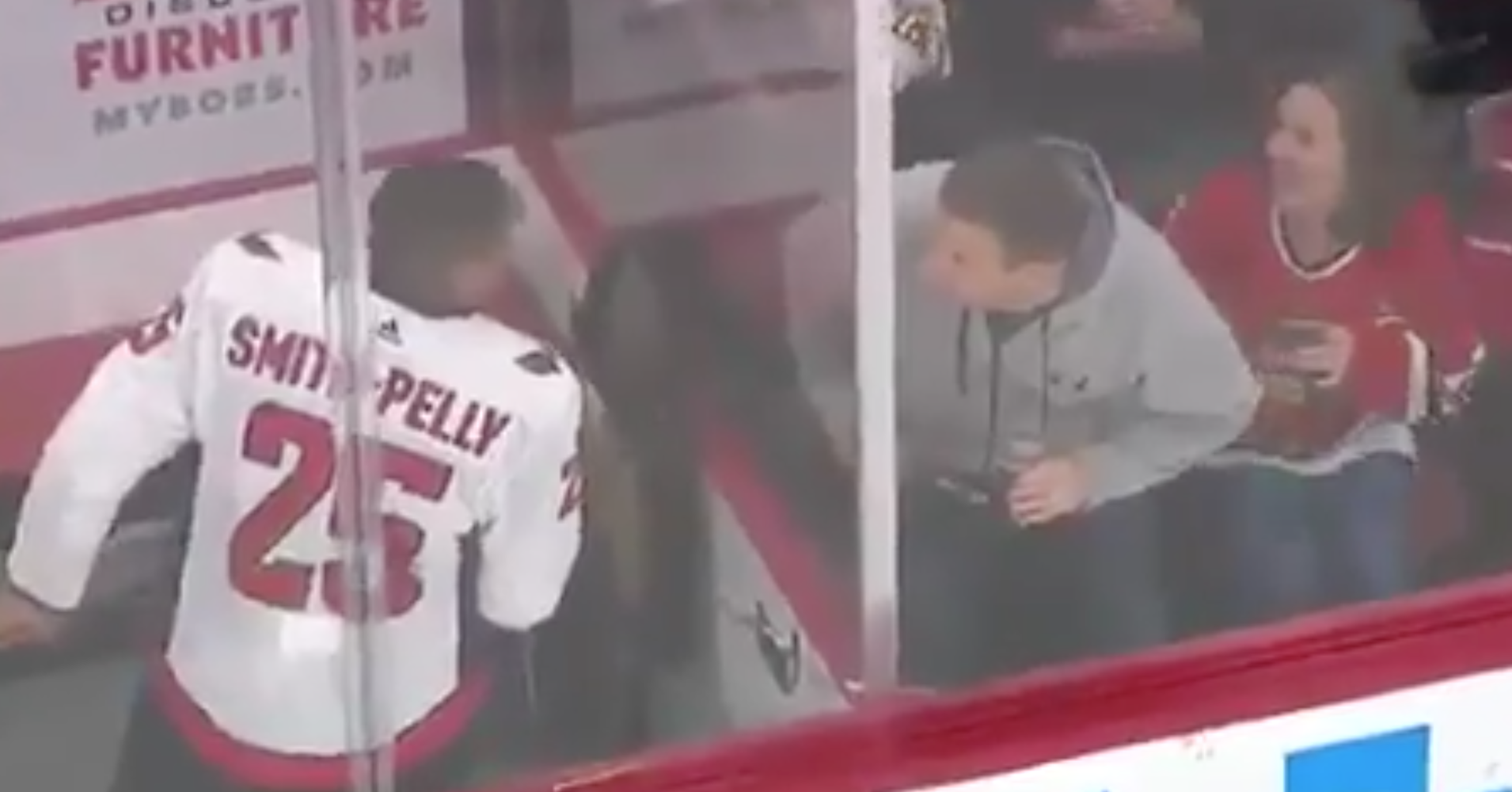 Washington Capitals hockey player Devante Smith-Pelly blasted the "disgusting" racist chant directed at him during an NHL game in Chicago Saturday night that led to the ejection of several fans.
The incident occurred during a game between the Chicago Blackhawks and the Capitals, in which forward Devante Smith-Pelly was sent to the penalty box after fighting with Blackhawks defenseman Connor Murphy.
Sitting in the box and surrounded by hometown fans, the 25-year-old Smith-Pelly, a black Canadian, soon became incensed after four Blackhawks fans began racially taunting him with a chant of "basketball," a Capitals spokesperson told ESPN.
"It's pretty obvious what that means," Smith-Pelly told reporters Sunday. "It's just one word, and that's all it takes. I got the idea."
"It's disgusting," Smith-Pelly said. "It's sad that in 2018 we're still talking about the same thing."
The four fans were ejected from the arena after Smith-Pelly told a nearby official, according to ESPN.
The Blackhawks apologized for the actions of their fans.
"The fans were immediately removed and we apologize to Smith-Pelly and the Washington Capitals organization," the organization said in a statement. "We are committed to providing an inclusive environment for everyone who attends our games and these actions will never be tolerated."
Saturday's incident came during Black History Month as well as the NHL's "Hockey Is For Everyone" month, which is meant to show the league's "longstanding commitment to diversity and inclusion in hockey."