'Alex Strangelove' Is A Gay Teen Comedy That Doesn't Turn Away From Sex
A suburban teen finds himself caught between his longtime girlfriend and a gay pal in "Alex Strangelove," a new Netflix movie that aims to put an inclusive twist on the raunchy, coming-of-age comedy genre. 
The film's first trailer (see above) introduces Alex Truelove (played by Daniel Doheny), a high school senior who is determined to lose his virginity before graduation. Though his girlfriend, Claire (Madeline Weinstein), is ready to take the plunge, Alex becomes increasingly tentative. Is his budding friendship with the openly gay Elliott (Antonio Marziale) somehow getting in the way?
"Alex Strangelove" was written and directed by Craig Johnson, who previously explored queer themes in 2014's "The Skeleton Twins," starring Bill Hader and Kristen Wiig. Still, his latest project could be his most personal.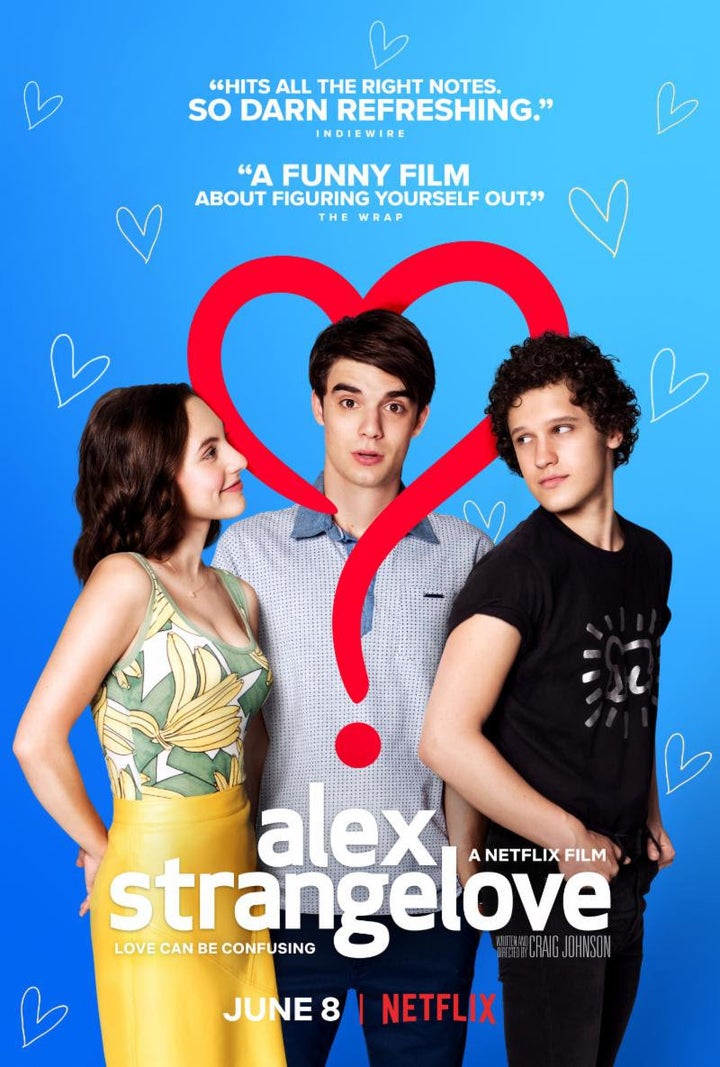 "I describe Alex as the sexual confusion of my teens and my 20s crammed into one kid's senior year of high school," Johnson, who is gay, told Entertainment Weekly. "I've had girls in my life when I was younger who I was very invested in emotionally, who I was in love with in very legitimate ways. If it weren't for that pesky sex thing, hey, it might've all worked out differently."
"Alex Strangelove" comes on the heels of "Love, Simon," which earned wide acclaim as Hollywood's first mainstream movie comedy to focus on a gay teen. Johnson's film, however, goes a step further by bringing the bawdy humor of "Superbad" and "American Pie" into the mix.  
"I'm a big fan of movies like 'Superbad,' and I just love it when things go a little raunchy and a little crazy," the writer-director said. "I just like the idea of inviting all comers to the party: straight kids, gay kids, anyone in between. And it's not just for kids; I think there's enough in it that people of all ages will get a kick out of it."
"Alex Strangelove" hits Netflix on June 8.